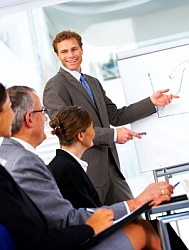 Questions & Answers
What does US Escrow Do?
US Escrow provides an independent third party intermediary to offer additional security, confidentiality and confidence in business and other transactions between two or more parties.
What is US Escrows experience with escrows?
US Escrow has been in business for 38+ years and has maintained a pristine reputation, both national and internationally, with its clients and escrow beneficiaries. US Escrow has extensive experience in dealing with many different types of businesses, industries, charities and individuals in setting up customized escrows. US escrow provides trustworthy and confidential services to its clients and customers.
What does an Escrow cost?
The cost and fee are based on the complexity of the escrow whether Cash, Document or Source Code escrow. Contact us to discuss the fees. US Escrow will provide an escrow agreement suitable to meet the requirements of each client; however, customization and special escrow instructions may incur additional fees.
What types of Escrows does US Escrow do?
US Escrow handles all kinds of Paymaster, cash escrows, including deed of trust collection and payments, contractor escrows between the contractor and his customers, including sub-contractors and manufacturers. US Escrow also acts as an intermediary in various business transactions, property purchases and other transactions requiring transparency and confidentiality.
US Escrow provides document escrow services, in which US Escrow will provide secure protection for documents such as deeds, contracts and any other document that is required to be held pending completion of a transaction by an independent party.
US Escrow offers source code escrows, in which software will be held, preserved and protected unless and until such time as it may be required by the client.
What Other Escrow Services are available?
US Escrow does business Purchase and Sale closings that do not include real property. The closing includes all document preparation, closing statements, actual document presentation and disbursement of funds, and recording of documents. In addition , US Escrow is experienced in closing SBA loans, and has worked with major banks in closing business transactions involving SBA loans.
What are my first steps in setting up an escrow?
Go to our contact page and submit your information to U.S. Escrow or call 303.224.0404.
What will my clients think of an escrow arrangement?
US Escrow provides additional protection and transparency in transactions between you as US Escrow's client and your customers, your customers will feel more confident that their funds are secured and will be properly disbursed.
Does US Escrow work with companies and individuals outside the U.S.?
Yes, US Escrow provides the same escrow services for your protection by special arrangement.
What security protection does US Escrow use?
All transactions and documents are secured by a VPN and deposits are in an FDIC insured bank. US Escrow has an employee background check policy, and an errors and omissions insurance policy.