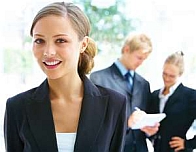 Consulting Services
With over 90 years (combined) of business consulting, we sometimes think we have seen it all. Well for the most part we have! Our staff has assisted manufactures and retailers of every kind. We have travelled to China and Bangladesh and many countries in between. We have looked at factories for manufacturing and assisted in ISO standards for high pressure cylinders. We have assisted companies nationally and abroad.
We offer solutions that are practical and sometimes hard to take, however we are interested in your survival, not your ego! We have a staff attorney that gets us through the legal questions and an accountant that handles the financial side. You can get that anywhere, but what we offer is many many years of actual business experience that most consultants do not have.
Call: 303.224.0404 Let's see if we can't help your situation.