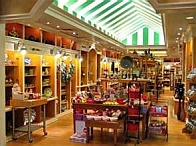 Commercial Purchase and Sale Closings
US Escrow performs business Purchase and Sale closings, all Real Property we refer to a business broker we can trust. The closing includes all document preparation, closing statements, closing document presentation and distribution of funds, and recording of documents. In addition, US Escrow is experienced in closing SBA loans, and has worked with major banks in closing business transactions involving SBA loans.
The company also offers third party intermediary or escrow services to sellers and buyers of all kinds of property, for lease payments and any other circumstance where an intermediary is necessary.